Please join us in congratulating the Andrew Carnegie Fellows Class of 2020!
Each year the Andrew Carnegie Fellows Program recognizes a select group of extraordinary scholars and writers who receive philanthropic support for high-caliber scholarly research in the humanities and social sciences that addresses important and enduring issues confronting our society.
The fellows, who receive $200,000 stipends, are selected by a distinguished panel of jurors, chaired by Susan Hockfield, president emerita of the Massachusetts Institute of Technology, and comprised of scholars and academic and intellectual leaders from some of the nation's most prominent educational institutions, foundations, and scholarly societies. The criteria prioritize the originality and potential impact of a proposal, as well as a scholar's capacity to communicate the findings to a broad audience.
Established in 2015, the Andrew Carnegie Fellows Program provides one of the most generous research stipends of its kind. The program represents an overall investment of $38 million in some 200 recipients whose scholarly research spans such subjects as U.S. democracy, the environment, technological and cultural evolution, and international relations. 
Past fellows have produced a wide range of important titles addressing critical social issues, including bestsellers like Timothy Snyder's On Tyranny and Masha Gessen's National Book Award–winning The Future Is History: How Totalitarianism Reclaimed Russia, among others. For more information about scholarly research supported by the Corporation, explore our historical timeline. The program is a continuation of Carnegie Corporation of New York's mission, as established by Andrew Carnegie in 1911, to promote the advancement and diffusion of knowledge and understanding.
Help celebrate the class of 2020 with our social toolkit.
Research with Impact
Emily Bernard ('20) on racism and race-related stress at school
Read
Fellows discuss racism, protests and policing, and movements for change
Learn more
Sarah J. Jackson ('20) on media's undermining of black protests and social-movement agendas
Read
Kenneth M. Johnson ('16) on rural America's vulnerability to COVID-19
Read
Katherine Eban ('15) exposes deception in the generic drugs industry
Read
Susan Dynarski ('20) calls for massive federal investment in wake of school closings
Read
Raj Chetty ('19) develops data tracker to measure pandemic's economic impact
Read
Sara Goldrick-Rab ('18) on making college more successful for students
Read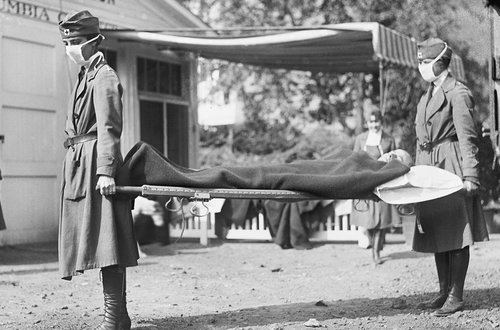 Polly J. Price ('17) on how governments can confront pandemics like COVID-19
Read
Geohumanist Jared Farmer ('17) on what trees can teach us about how to survive
Read
Kenneth M. Johnson ('16) explores what happens when rural populations decline
Read
Margaret Burnham ('16) uncovers the tragic history of "racial homicide"
Read
William Nordhaus ('16) on the role of carbon taxes in mitigating climate change
Read
Journalist Masha Gessen ('15) warns about creeping autocracy
Read