News
Announcing the Commission on the Future of Undergraduate Education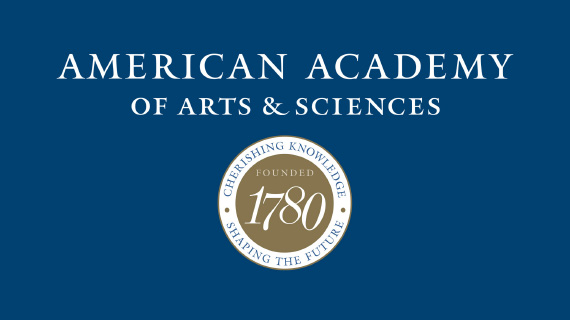 A data-driven examination of the opportunities and challenges in U.S. higher education—that is the goal of a newly formed commission of leaders in education, business, and government. The American Academy of Arts and Sciences announced the the Commission on the Future of Undergraduate Education consisting of more than 20 members who plan to spend three years looking at evolving trends in undergraduate education to understand how Americans currently receive their postsecondary education along with both the problems and promise inherent to the system.
The research will be drawn from community colleges, for-profit institutions, and four-year universities, and across all institution types to forecast the nation's education needs 20 to 30 years from now. Among the issues, the commission will address college completion rates, student debt, access and affordability, technical advances including online learning, and alternatives such as short-term vocational training at for-profit colleges, apprenticeships, and competency-based learning driven by mastery of a subject. 
"Higher education remains one of the most important avenues of opportunity in our society, and yet it is at an inflection point," said American Academy President Jonathan F. Fanton in a news release. "The Commission on the Future of Undergraduate Education will work in pursuit of greater understanding of the preparation that Americans of all backgrounds will need to lead productive and fulfilling lives that contribute to the health of our country, its economy, culture, and democratic community.
A news report in The Chronicle of Higher Education noted that Carnegie Corporation's president, Vartan Gregorian, "publicly floated the idea of a White House commission on the future of higher education three years ago, hoping that the U.S. president's imprimatur would advance the effort. But that idea never took hold. Instead, the commission will be sponsored by the 235-year-old Academy, one of the country's oldest learned societies and one that is known for projects like The Heart of the Matter, its report on the value of the humanities and social sciences."
Read more at the American Academy website. Here are the Commission members (to date):
Co-chairs: TIAA-CREF President and CEO Roger W. Ferguson, Jr. and Spencer Foundation President Michael S. McPherson.
Commission members: Joseph E. Aoun, President, Northeastern University; Deborah Loewenberg Ball, Dean, University of Michigan School of Education; Sandy Baum, Senior Fellow, the Urban Institute; Rebecca M. Blank, Chancellor, University of Wisconsin-Madison; John Seely Brown, former Director, Xerox PARC research; Carl A. Cohn, Clinical Professor of Education, Claremont Graduate University; Mitch E. Daniels, Jr., President, Purdue University; John J. DeGioia, President, Georgetown University; Jonathan F. Fanton, President, American Academy of Arts and Sciences; Robert Hormats, Vice Chairman, Kissinger Associates, and former Under Secretary of State for Economic Growth, Energy, and the Environment; Freeman A. Hrabowski III, President, University of Maryland, Baltimore County; Jennifer L. Jennings, Professor of Sociology, New York University; Jeremy Johnson, Co-Founder and CEO, Andela; Daphne Koller, President and Co-Founder, Coursera, Inc., and Professor, Stanford University; Sherry Lansing, Founder and CEO, Sherry Lansing Foundation; Nicholas Lemann, Professor and former Dean, Columbia University Graduate School of Journalism; J. Michael Locke, former CEO, Rasmussen, Inc.; Gail O. Mellow, President, LaGuardia Community College; Diana Natalicio, President, University of Texas at El Paso; Hilary Pennington, Vice President, Ford Foundation; Beverly Daniel Tatum, former President, Spelman College; Shirley M. Tilghman, former President, Princeton University; P. Roy Vagelos, former President, CEO, and Chairman, Merck; and Michelle Weise, Executive Director, Sandbox ColLABorative, Southern New Hampshire University.