a powerhouse of ideas, gumption, and action ... an incredible individual who puts the library ahead of herself ... a community mover and shaker ... not your typical librarian ...  don't even try telling her something can't be done ... carries with her a contagious, positive, and creative attitude that leads to numerous open doors ... there is magic in her programs ... committed to inclusion, partnerships, and collaboration ... a master teacher and a cheerleader for all of our children ... not afraid to be goofy ...
These are just some of the words that have been used to describe the remarkable group of 10 women who were awarded 2018's I Love My Librarian Award at a ceremony held at Carnegie Corporation of New York's headquarters in midtown Manhattan on December 4, 2018. Yes, for 2018 — the 10th anniversary of the awards — the recipients were all women, and what a diverse, dynamic, and dedicated cohort of library professionals they were. Among the winners: a member of the Chippewa Cree Tribe from Montana; a rural community college librarian from North Carolina; a Pennsylvania advocate for immigrants and refugees; an academic librarian who provides students with free access to textbooks, food, and toiletries; public librarians who work closely with immigrants to help them build their language and job search skills; and a school librarian who is always looking for new and creative ways to weave dogs into the library as one of the techniques she uses to promote books and reading to her students.
Nine of the 10 award recipients were able to make it to the December ceremony, which luckily is available for streaming in its entirety on YouTube. At the event, the winners, many of whom were accompanied by family and friends, spoke with direct and heartfelt eloquence about their work — which, in the telling, truly seemed more akin to their mission. Carnegie Corporation of New York president Vartan Gregorian hailed the 2018 I Love My Librarian awardees as "soldiers and commanders — and all of it on behalf of our civilization, our democracy, and our civic society." The people who know them best in their communities — the men, women, and children whose lives they have impacted so powerfully, not least including those of their colleagues — would surely all join Gregorian in saluting these outstanding public servants.
Ginny Norris Blackson
Central Washington University | Ellensburg, Washington (now at Linfield College Libraries, Linfield College, McMinnville, Oregon)
"It is a truth universally acknowledged that I love libraries and must always be in want of a good book. Growing up upon my grandparents' rural Appalachian tobacco farm, books were my transport beyond the mountains of my youth. I was the first one to run to the bookmobile when it came across the ridge."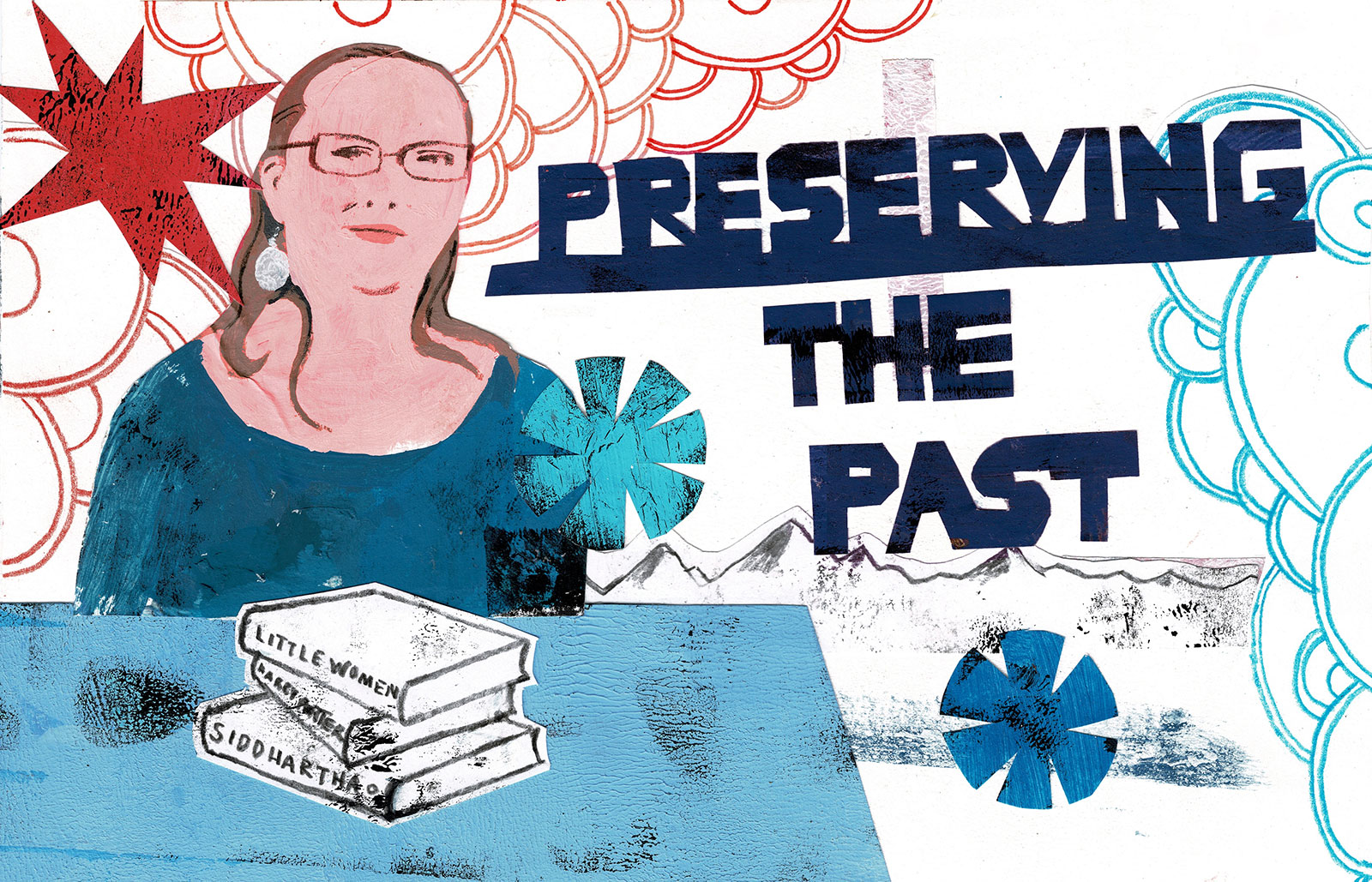 Joy Lynn Bridwell
Stone Child College | Box Elder, Montana
"I'm a proud member of the Chippewa Cree Tribe. My mother took me to my first library when I was four years old, and just instilled in me this amazing love of books — and I want to bring that back to my tribal community. I love working with my community and teaching them about what resources are available to them at the library, and I like to stay connected to my fellow tribal college librarians."
Tamara Cox
Wren High School | Piedmont, South Carolina
"My job as a school librarian is to share stories with my students. Stories that will make them think, ask questions, become more empathetic, informed, and aware. I believe there isn't a student who wouldn't love it if you could read their story."
Nancy Lynn Daniel
Western Piedmont Community College | Morganton, North Carolina
"Being a librarian is an honor. One of my favorite things is seeing our students walk across that stage and getting their diploma and thinking, Yeah, I played a small part in that."
Jennifer Berg Gaither
Baltimore City College | Baltimore, Maryland
"All day, starting at 6:00 a.m., I'm fortunate to spend my time where my passions and talents meet a need. And my hope for all libraries is that they can serve as a place that makes sure each student also has the opportunity to live a life where their passions and talents meet a need."
Terri Gallagher
Community College of Beaver County | Monaca, Pennsylvania
"We are a dual-use library, an academic and public library, the best of both worlds. The people who come through our doors inspire and move me daily."
Stephanie Hartwell-Mandella
Katonah Village Library | Katonah, New York (now at North Castle Public Library, Armonk, New York)
"Libraries are not about the building. Libraries are about the people in the building — the librarians and the patrons, and the relationships that we form in the community. It's about empathy and about compassion, and about meeting our community's needs.​"
Paula Kelly
Whitehall Public Library | Pittsburgh, Pennsylvania
"Just imagine what a gift it's been for me to introduce a library to users that have spent the last 20 years living in refugee camps, and then imagine my pride in being able to also explain to them that just like the Whitehall library, all libraries in this country are free and welcoming to everyone who walks in their doors."
Linda E. Robinson
Mansfield Middle School | Mansfield, Connecticut
"I read everything that goes into the middle school library — so I read constantly. I have a school of avid readers so sometimes I really have to work to stay reading ahead of them!"
Lindsey Tomsu
Algonquin Area Public Library District | Algonquin, Illinois
"It is vindicating to know that the teens I spent years advocating for — the teen advisory boards who nominated me for this award — that they truly care about me and wanted to return the favor."
---
Read more about the 2018 I Love My Librarian Award, including the complete nominations for each of the winners that — in a crowded field of outstanding entrants — won over the judges.

See more of Sean Quall's work here.